Recipe Food Kits with
#healthycookies
healthier samoa cookie bars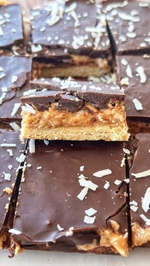 These easy and healthier samoa cookie bars are gluten-free and sweetened with maple syrup. enjoy a delicious treat with an almond and oat base, almond butter filling, and chocolate topping.
https://m.kiti.ai/5iy4
😽 Buy this kiti 😸
viral cookie baked oatmeal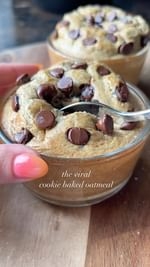 A single-serving, healthy baked oatmeal that tastes like cake, sweetened with banana. easy to make and perfect for a delicious breakfast or snack.
https://m.kiti.ai/wJ6H
😽 Buy this kiti 😸