Recipe Food Kits with
#deliciousness
blueberry rolls with cream cheese frosting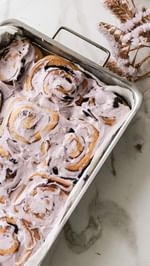 A fruity pastry made with a soft brioche-like dough and filled with homemade blueberry filling, topped with cream cheese icing. perfect for a rainy day treat or a delicious dessert.
https://m.kiti.ai/8kBS
😽 Buy this kiti 😸
cheddar, spinach and bacon onion overnight loaf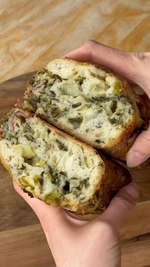 A delicious vegan overnight loaf packed with tofu bacon, vegan cheddar, olives, green onions, and spinach. the perfect combination of crispy crust and chewy texture with savory and tangy flavors.
https://m.kiti.ai/DZpU
😽 Buy this kiti 😸