Recipe Food Kits with
#easytomake
chennai's murukku chaat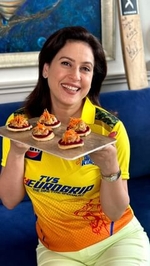 A quick, easy, and healthy snack inspired by chennai super kings' cricket team. enjoy this delicious treat while watching the game with friends.
https://m.kiti.ai/QRaJ
😽 Buy this kiti 😸
easy peasy pork gyoza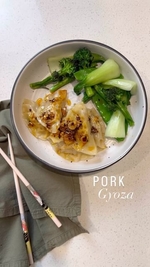 Delicious and simple pork gyoza recipe that kids will love. can be customized with different fillings like chicken or prawn.
https://m.kiti.ai/eHQm
😽 Buy this kiti 😸