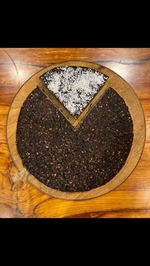 athlete's cake from @big.tasterr_1
A delicious and healthy cake made with dark chocolate, low-fat milk, barley, and coconut powder. perfect for athletes and fitness enthusiasts.
Instructions
1. pour milk into a container, chop the chocolate and add it to dissolve (with medium heat). 2. Once the chocolate is dissolved, add barley and coconut powder, mix well and let it cook for 3-4 minutes. 3. Pour into a mould, smooth the surface and refrigerate for at least 4 hours. 4. Design with coconut powder.
https://m.kiti.ai/eMPs