Recipe Food Kits with
#holisticnutrition
dada chocolate crunch bars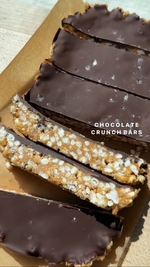 A no-bake dessert featuring peanut butter, honey, and rice cakes topped with melted chocolate and sea salt. easy to make, minimal ingredients, and perfect for dessert emergencies.
https://m.kiti.ai/GVb9
😽 Buy this kiti 😸
no-bake brookie bars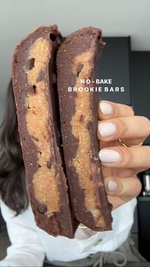 A delicious no-bake dessert that combines the best of cookies and brownies. vegan and gluten-free, these bars are perfect for satisfying your sweet tooth without turning on the oven.
https://m.kiti.ai/ahjU
😽 Buy this kiti 😸