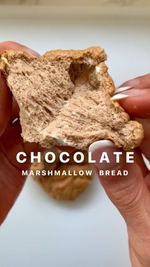 chocolate greek yogurt bread from @lilsipper
A low carb, keto-friendly chocolate bread made with greek yogurt and egg white powder. it's like a chocolate marshmallow bread that's yeast and sugar-free.
Instructions
1. whisk egg white powder and water until stiff peaks form. 2. Gently mix in greek yogurt and salt. 3. Add cacao powder and fold in very gently. 4. Place on a lined baking sheet and form into a dome shape. 5. Bake in a preheated oven at 350 f for 30 minutes.
https://m.kiti.ai/vKHB